Where Our Patients Come From
Dr. Young and the experienced staff have set themselves with high standards by being reliable, friendly and skillful. Using our experience staff and Dr. Young's unique award-winning Theory on Facial Beauty separates us from many other surgeons who specialize in facial plastic and reconstructive surgery.
We have people from all around the world come to our office in Bellevue, next to Seattle, Washington. Dr. Young has treated patients from Australia, Canada, China, Dubai, England, Germany, Japan, Korea, Singapore, and Syria among others. People have traveled around the world seeking his expertise. People in the entertainment industry have also sought his services. Of course, Dr. Young has had patients from many states, including California, Minnesota, Montana, Idaho, Alaska, Oregon, Hawaii, and Virginia.
Our Consultation Process
Our plastic surgery consultation process begins with your initial phone call at 425-990-3223 where you can get some of your questions answered. We have a patient consultation form and a HIPAA Form (Health Insurance Portability and Accountability Act of 1996). We encourage you to fill both of these forms and send it to us. You can email them as well.
During the consultation process, you will have multiple ways to get in touch with us either through email, phone (425-990-3223) and text messaging. Dr. Young strives to be available for all of his patients. For urgent issues, you can call the office and get a hold of him anytime.
The phone or video consultation includes a discussion with our patient care coordinator, who will answer your questions and prepare you for your consultation with the doctor. To help us in this process, we ask that you take five basic photos for us. It allows us to assess your desires in a surgery. These photos will be used by Dr. Young during his evaluation. We can also set up a video conference consultation through Skype.
During your consultation with Dr. Young, he will listen and do his best to find the issues that are important to you and personalize his approach to fit your needs. If you decide to proceed with surgery, we will set up a pre-procedure appointment that can be done over the phone. At this point, we will go over consent forms and you will be given your AFPS (Aesthetic Facial Plastic Surgery) care package that includes tips on what medications to avoid. We will discuss the type of anesthesia that best suit your personal needs depending on the particular procedure you are having done.
After your consultation, you can have access to Dr. Young's personal email which he checks several times a day to ensure that he answers all of his clients' questions.
On the day of your procedure, Dr. Young will spend additional time to review your personal case with you. During this face to face meeting, he will decide if the procedures that are being planned are indeed the best thing for you.
"My goal was to find a method to bring back a person's natural youthfulness without the operated, unnatural look and that is why I have my patients bring in photos of them when they were age 5 to 30. My YoungVitalizer helps restore natural and youthful contours they haven't seen in years."
—Dr. Philip Young, Seattle Facial Plastic Surgeon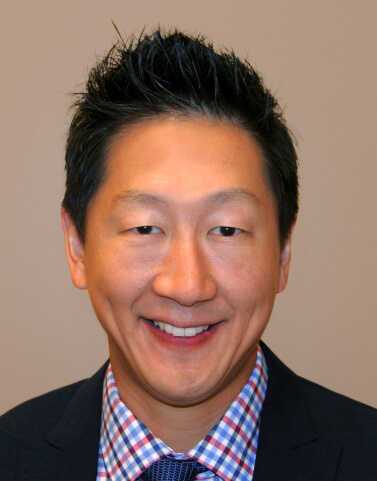 After Your Procedure
After your procedure, we will have our nurses go over all of the post procedure instructions with you and your caretaker (all included in the AFPS care package). We give you a chance to read the information and go over them with you.
Dr. Young will personally call you in the evening to check on you. He will also make sure that your caretaker is comfortable taking care of you and answer any more questions that may have risen after the surgery. For most of our procedures, we will also have you come back the following day to meet with Dr. Young and make sure you are recovering well.
We want the best for you. Dr. Young always maintains, as much as possible, an open door policy to help people. He always welcomes you to email or call our office anytime for help.
After Care Resources
Dr. Young and his staff at Aesthetic Facial Plastic Surgery, PLLC are always looking to improve the experience of our clients. We are constantly improving our patient care. To make sure that you are properly cared for, we insist on someone helping you after your procedure for at least 24 hours. We want the best for you.
If you need home care, we have connections with companies that have provided good service for our patients.
Home Care:
Brightstar 12501 Bel-Red Rd Suite 208 Bellevue, WA 98005, 425-679-0310
Synergy, Home Care1603 116th Ave NE Suite 116 Bellevue, WA 98004, 425-462-5300, 877-325-6052
Hotels:
Coast Bellevue Hotel 625 116 Avenue NE Bellevue, WA 98004 Tel: (425) 455-9444 Res: (800) 716-6199
Red Lion Hotel Bellevue 11211 Main Street Bellevue, WA 98004 Tel: (425)-455-5240
Hyatt Regency Bellevue 900 Bellevue Way NE, Bellevue, Washington, USA 98004-4272 Tel: (425) 462-1234
The Westin Bellevue 600 Bellevue Way NE Bellevue, WA 98004 Tel: (425) 638-1000
Finally, we have some suggestions on things to do in Bellevue:
Seattle Center: there are a lot of different events at the center. See their website for more information.
Pacific Science Center: Dr. Young likes to go there with his family to see exhibits on butterflies and participate in the different activities. He also likes the food court.
Bellevue Square: a really nice mall that includes Nordstrom. It is a little higher end than the Southcenter Mall and other surrounding malls.
Bravern Mall: this mall is down the street from the Bellevue Square and has stores like Louis Vuitton and Neiman Marcus. Keep in mind it is even higher end than the Bellevue Square.
Pike Place Market
Alki Beach
Snoqualmie Casino
"I just wanted to leave a note and say that my procedure with Dr. Young approximately 6 years ago took years off my face. He did an excellent job and I am still enjoying the results. It was very much worth the downtime. I look exactly like myself, just younger. Thanks, again!"

— C.J., 40's caucasian female from North Lynnwood, WA
"He gave me my confidence back that I thought I would never get back. I can now look in the mirror and actually love what I see and not have to deal with pitted scars in my face. If you or anyone you know who thinks they have to just live with these scars, don't!"

— Ator A., 20's Eastern Indian from Ontario, Canada
"My procedure went great and I left the office with no concerns and all of my questions answered. I have never felt so good about myself and my appearance. I have you to thank for that Dr. Young. My new nose is perfect, I cannot thank you enough for this new look on life."

— Nicole R., Fabulous Rhinoplasty